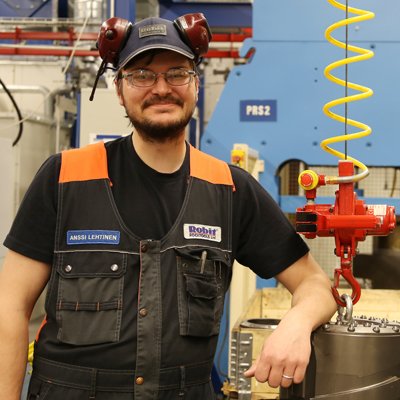 I started working in production at Robit's Lempäälä plant in 2011. I work with ground drilling products, and my tasks include inserting carbide buttons and pressing and operating the blackening line. I like having diverse job roles.
My diverse tasks and nice colleagues are definitely the best part of my job. The most challenging thing is managing my sleep cycles in three-shift work.
In my free time, I go fishing, play billiards and grow chili peppers. I consider Robit a reliable and flexible employer, and I was happy to be chosen as Production Employee of the Year. Of course it's nice to hear that my efforts at work are appreciated.