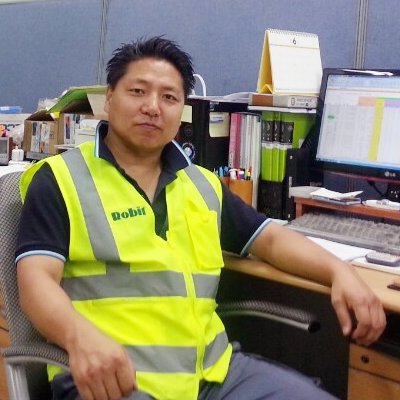 I am a production team shift supervisor at the Donghae factory in Korea. I had been working for YP-CND since the early 2000s and became a Robit employee after Robit acquired YP-CND in 2011.
My typical working day consists of managing a number of things at the factory site, such as shift employees, machine maintenance, allocating machine resources, CNC programming, et cetera.
What I like best about my job is that it gives me great satisfaction to see something that has so far only been an imaginary drawing turn into a real object in a machine. I also enjoy training and learning about new machines and systems.
As for spare time, we are very busy at the Korea factory these days and it's not always easy to find spare time. But when I do, I like to take a walk by a nice little river near my home or go hiking in the mountains.