Excellent performance with Robit button bit in Turkey
12.8.2020
On July 2020, Robit's Turkish distributor Guris Is Makinaları Endustri A.S. organized a drilling test at Ozkoyuncu open pit iron mine. The head-to-head test between Robit and globally well-known brand.
The test was conducted on a Sandvik DX800 Ranger with an HL700 drifter. The testing conditions were identical for each brand. The procedure was a simple wear test: To measure how deep each tool will be able to drill without sharpening or replacing. The ground condition is quite difficult and abrasive. It contains high quartzite and silica rate is around 90%. There is fragmented rock, water and spacing in ground.
We are happy to report the results. Robit C51-102 mm drop center spherical bit completed the service life at 1269 meters and this result is 300 meters better than competitor's same design bit. Given the rock quality at mine site this is an excellent result. Customer confirmed that Robit bit were superior to the other well-known brands' consumables.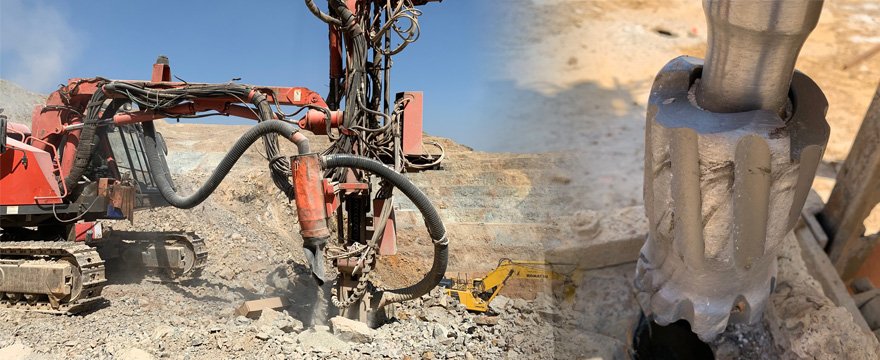 Test Location: Ozkoyuncu Open Pit Iron Mine, Kayseri/TURKEY
Test Dates: Jul 09-14, 2020
Test Objective: Measuring performance of Robit C51-102 mm bit vs. other well known drilling consumable brand.
Reported by: Ahmet Oguz Dikmen, Mining Equipments Service Engineer at Güriş İş Makinaları Endüstri A.Ş.
Applications
Drilling methods / services