31.3.2021

|

Robit Creating Foundations for the New City District in Tampere, Finland
"Ranta-Tampella welcomes its new residents in Finland's most attractive city, Tampere"
Piling of foundations is at full blast at Ranta-Tampella, which is located on the lakeside of Näsijärvi and right around the corner of Tampere city center in Finland. The residential area planned for approximately 3 500 residents is smoothly being built on foundations, which lean among others on piles drilled with Robit's drilling consumables.
YIT and NordPile are currently piling on the site down to 30 meters with Robit's DTH Prime 168 mm and 219 mm pilots and ring bits. The soil is challenging due to fill-up soil including different sizes of rock material as the subsurface has been extended over the lake. Robit drilling consumables' performance in such conditions is of a high quality and reliable, and Robit products have been in use right from the beginning of the Ranta-Tampella projects. See the clip from the very starting point back in 2016: Robit® DTH Prime for challenging piling projects
During the coming years, Ranta-Tampella is one of the largest construction areas in Tampere.  The project of Ranta-Tampella started already in autumn 2016 covering several operators, among others YIT and NordPile. The total value of the project is approximately 900 million euros. The first residents moved to their dream homes in 2018 and Ranta-Tampella is expected to be ready by 2030 including over 2 000 new apartments on an area of approximately 16.5 hectare.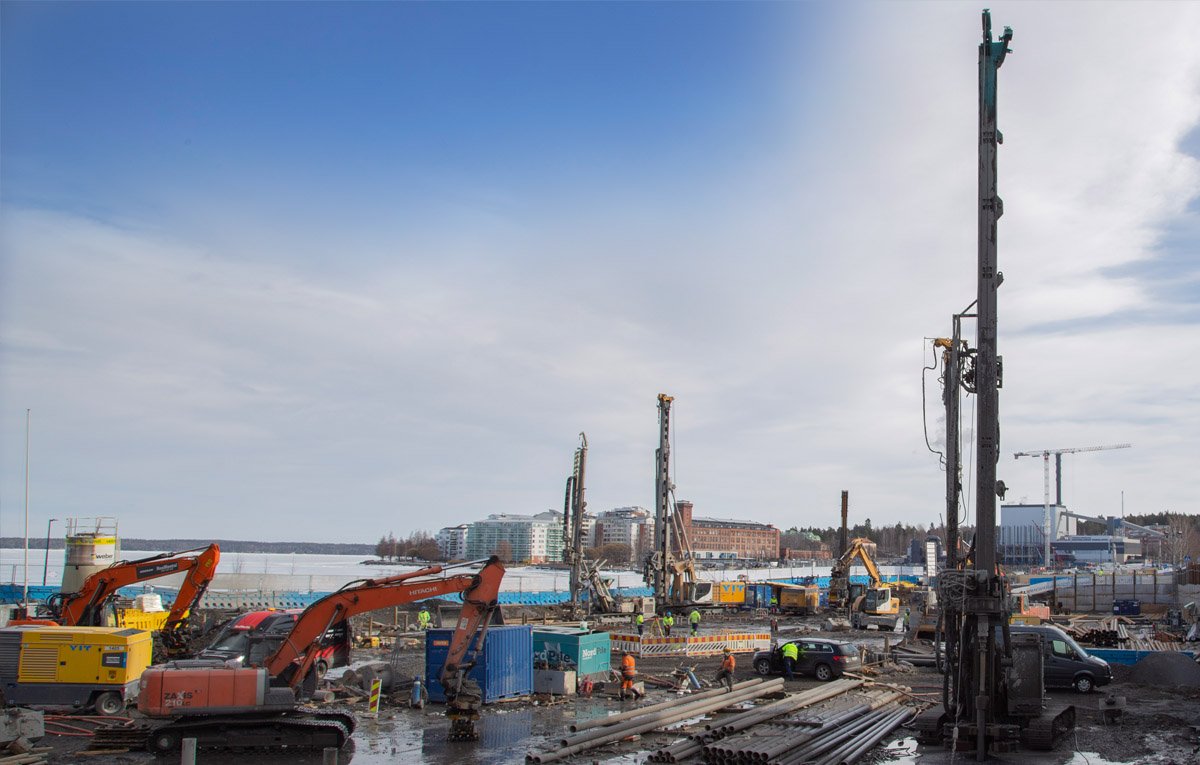 Fact Sheet
Project: Ranta-Tampella
Location: Tampere, Finland
Project started: 2016
Project to be completed: 2030
Total value: approx. 900 million euros
Status: under construction
Purpose: habitation
Robit products: DTH Prime 168 mm and 219 mm